On a mission to educate tommorow's consumers
By introducing this series of education programs to our children we aim to:
Inspire attitudes of care and concern for people, place and ecosystems
Adopt behaviours and practices which tackle real-world problems
Develop a sense of optimism for the future through participating in informed, positive action
Drive change within households, that drives change at the retailer, and sees sustainable packaging choices made nationally.
We are launching a series of education programs into the Australian community starting with children prep to high school, through local community groups & activities.
Sessions will be interactive and cater to all learning styles to ensure everyone can benefit, and will last between 15-25 minutes.
The aim is to involve our children in fun & easy to understand activities. Where they can touch and feel, learn about the environment and how they help at home, in school and our in the community.
The first step to creating real, tangible changes on our supermarket shelves, is to educate the wider community as to what exactly they are purchasing, what that means for our environment, and how to make better choices. When major retailers see the community making sustainable choices, it encourages increased adoption by the retailer and reduces our environmental impact.
Currently not all plastic packaging can be replaced with sustainable options, and much innovation needs to be done in this space. We see this as the beginning of collaborations to see complete adoption of sustainable choices by 2025.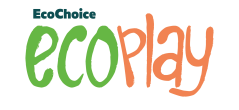 5 - 8 yrs
An indoor / outdoor show-and-tell session. Showing the good and bad, but keeping concepts simple. Designed to start awareness.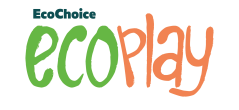 9 - 12 yrs
An indoor / outdoor show-and-tell session. Discussing the good and bad, includes concepts that can be taken home.

13+ yrs
An indoor / outdoor session. Shows the impact of change, how this can happen in the home and why we are all in this together.
Sustainability topics covered across the programs