Stepac is proudly and exclusively stocked by Naturpac Ecopackaging. Naturpac is leading the Australian and New Zealand Markets for ethical packaging, including recyclable, biodegradable and compostable packaging solutions.
As a world we are obligated to reduce plastics consumption and to find alternatives. Naturpac is working with the world's leading innovators to offer choices that are recyclable, biodegradable, and ultimately compostable.
Our brand defines the benchmark for these across three tiers. And its accompanying seal of approval gives consumers peace of mind that they are choosing packaging For a Better Earth.
Here are Naturpac we are delighted to include the StePac Xtend range in our Bronze Standard packaging range.
About StePac:
StePac's mission is to provide fresh-produce packaging and post-harvest handling guidance that enable extended produce shelf life, exemplary aesthetics, and eco-positivity.
StePac offer a unique multidisciplinary approach combining a profound understanding of the interaction between produce physiology and pathology, prevailing supply chain conditions, and packaging design. As a result, every packaging solution they provide is accompanied by handling procedures designed to ensure maximum freshness over time. 
Established in 1992, their secret to success is in harnessing modified atmosphere packaging (MAP) coupled with their own innovative modified humidity (MH) technology. StePac have pioneered the development of advanced polymer films with a range of water vapour transmission rates (WVTR) and tailored permeability to oxygen and carbon dioxide that enable fresh produce to achieve gas equilibrium in the packaging headspace which reduces their natural respiration rates and slows aging and ripening processes. Removing free moisture as well as elevating carbon dioxide concentrations also suppresses bacterial and fungal growth.
Today, with multiple patents globally, StePac offer the broadest, ever expanding range of polymer films and packaging formats with varying water vapour transmission rates for scores of produce types.
StePac's packaging products and processes are measurably eco-efficient, preventing significant food waste, reducing plastic use and lowering carbon footprints.
StePac's approaches are the epitome of meeting market demands for packaged produce quality and longevity, sustainably.
The high calibre freshness solutions enables customers — growers, packers, traders, food service providers, and retailers – to enhance quality, reduce waste, and expand markets, all of which are equated with long-standing customer trust and loyalty.
This is modified atmosphere (MA) and modified humidity (MH) packaging for bulk produce at its best.
Perfect for Apples, Asparagus, Broccoli, Cherries, Kiwifruit, Lemons, Limes, Mandarins, Necatarines, Plums and Stone Fruit.
That's because Xtend® reduces weight loss as it slows the respiration and the aging process of more than 60 different varieties of fruit, vegetables and herbs. As well as all that, it minimises the microbial decay of fresh produce keeping it fresher for longer, which is ideal for packaging bulk produce.
Xtend packaging is customised for each type of fresh produce and supply chain conditions and is available in a wide range of formats including carton liners, bin liners and pallets shrouds that slow respiration and produce aging, plus there's options available for bulk automated packaging lines.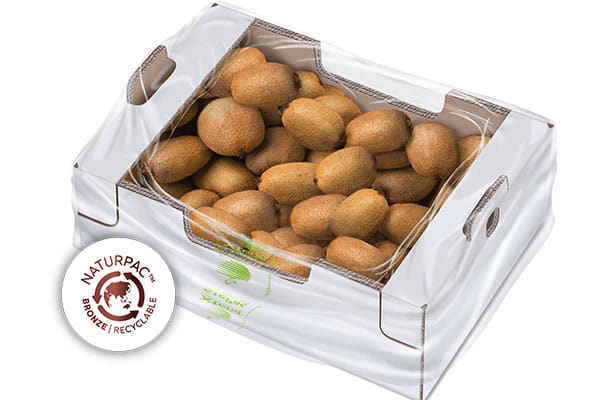 Industry Advantages:
Extend shelf life. Retain freshness and meaningfully prolong produce shelf life.
Expand your market with long-term/long-distance shipment.
Extend your season. Manage gluts effectively, and supply upon demand with post-harvest bulk storage.
Enhance quality. Preserve each fruit's organoleptic properties, i.e. taste and smell.
Increase profit margins. Keep supply-chain waste to a minimum.
The Technology:
Xtend patented films are produced with varying water vapour transmission rates. The film permeability is regulated to provide the desired modified atmosphere properties for extending the shelf life of the specific fresh produce type. The packaging films are then converted into a carton liner, bin liner or pallet shroud.
Significantly extends freshness of Fruits, Vegetables and Herbs:
– Preserves the fruit's organoleptic properties (taste, texture and smell)
– Excellent condensation control
– Slows respiration 
– Slows aging processes 
– Inhibits microbial growth 
– Reduces dehydration/shriveling 
– Reduces weight loss during storage and shipment
A Bronze Standard Product:
Here in Australia, the Naturpac Bronze Standard includes an industry leading range of recyclable alternative packaging options. The StePac Xtend range is part of Naturpacs Bronze Standard packaging range, which meets the following assessment criteria:
Truly Recyclable:
Naturpac works with all industry governing bodies to ensure not only the products in its range adhere to mandates, but also that we are constantly striving to refine and improve these mandates.
Supply Chain Compatibility:
J-Tech Systems and Naturpac have over 50 years of expertise in supply packaging provision. Naturpac lines are selected based on how non disruptive and collaborative their introduction can be.
For a better earth:
Above all else, every line that is introduced into the Naturpac range must support a common goal. It must be For a Better Earth. The materials, processes, producers and partners must all be working to this common goal. Want to learn more about Naturpac?
Want to learn more about Naturpac?
Naturpac are an eco friendly packaging company in NSW, Australia created by J-Tech Systems to bring a new level of farm produce sustainable packaging to the fresh produce industry. Environmental packaging and sustainable produce packaging are Naturpac's specialty with a focus on recycled packaging, recyclable packaging, biodegradable packaging and compostable packaging. They are passionate about sustainability education, especially sustainability education in schools and for children to help young consumers of today shape the world for tomorrow.
Naturpac offer a broad range of fresh produce packaging supplies that are environmentally friendly. If you are in the fresh produce industry check out their range of The Paper People, Earthcycle, and along with Sinclair Ecolabels.