Naturpac is leading the Australian and New Zealand Markets for ethical packaging, including recyclable, biodegradable and compostable packaging solutions including bronze standard product, The Paper People.
As a world we are obligated to reduce plastics consumption and to find alternatives. Naturpac is working with the world's leading innovators to offer choices that are recyclable, biodegradable, and ultimately compostable.
Our brand defines the benchmark for these across three tiers. And its accompanying seal of approval gives consumers peace of mind that they are choosing packaging For a Better Earth.
Here are Naturpac we are delighted to include The Paper People in our Bronze Standard packaging range.
Who are the Paper People?
The Paper People are industry leaders in Paper Packaging! The Paper People LLC management team has a combined total of 150 plus years experience in the packaging industry.
This diverse group of entrepreneurial thinkers brings experience in paper, corrugated, plastics, laminating, printing, converting, and distribution to the table to reengineer and reinvent the sustainable packaging options in the market.
The company was established in 2019 as a result of a pressing retail demand for an automated, 100 percent recyclable/compostable package. Armed with industry leading technology and partners, The Paper People LLC is uniquely positioned to establish a leading role in the developing sustainable global packaging industry.
Paper Packaging Solutions for a Happy Planet
When designing your new package have you ever asked the question "What if?" At The Paper People, they ask themselves that question every day and their answer is always, "Why not!"
Developed with several major retailers over the past two years, The Paper People's innovative new packaging gives you visibility, high graphics, automation, recyclability, compostability, and a host of packaging designs that were once only available in plastics. The best part is it will run on your existing equipment without major changes or requirements for expensive paper-only equipment.
Whether you require vertical form fill and seal, stand-up pouch, quad seal, or horizontal seals, The Paper People has an innovative heat-sealable paper package that's just right for you.
Why Paper? Maybe the better question is Why Not Paper?
Paper has been the Paper People's go-to source when looking for a recyclable, sustainable, and renewable product, however, we have not had the right technology to use as a reliable packaging source to replace various plastic options until now.
These are a few reasons why paper should be your first choice when it comes to your packaging needs.
Paper is a recyclable, sustainable, renewable resource, with a ready-made recycling stream, high consumer confidence, and is universally recognised as a "green package".
Paper for produce offers superior light protection, has natural absorption characteristics, and can be automated for efficient production.
Paper has a large international network of manufacturers ensuring constant supply with manageable market fluctuation.
Paper is the new buzzword in packaging with accelerated innovation unseen in prior substrates.
Paper is now very competitive with plastics due to innovation in fiber strength and "stretchable" products that improve package integrity.
Most major retailers are asking for paper solutions to replace plastics and laminated structures.
Many countries are eliminating or taxing single-use plastics in favour of paper.
Paper can be adapted to existing automated packaging lines such as form fill seals, stand-up pouches, and wickets, keeping the cost of change from plastics to paper affordable.
What is PAPERLOCK™?
When the food packaging industry was challenged to develop sustainable, recyclable packaging, one small company in northern Wisconsin stepped up to the task. Today, The Paper People LLC and its innovative patent pending Paperlock™ heat sealing technology, leads the world in automated paper food packaging solutions.
Developed together with industry partners, Paperlock™ has bridged the gap in sustainable food packaging worldwide. Initially produced for the fresh produce industry, Paperlock™ is now being used in a variety of food applications from pet food, frozen food, snack foods, confectionery, overwraps and more.
The Paperlock™ technology provides strong, effective and precise heat sealing, similar to plastics! However; Paperlock™ is certified 100% recyclable and when used with our specially designed papers, gives you a great looking, automated package that can go back into the recycling system without any special requirements. It's just paper!
Paperlock™ is FDA approved for direct food contact and comes in a variety of formulas specific to your package requirements. Whether you need grease barrier, moisture barrier, oxygen barrier or just a simple heat seal, The Paper People offers a solution for you.
What about "palatability"? Because of the way Paperlock™ is added to the paper, there's no issue with smells or migration on the food being packaged. It's simple and amazing!
If you are looking for a certified recyclable, sustainable food package, you've come to the right people.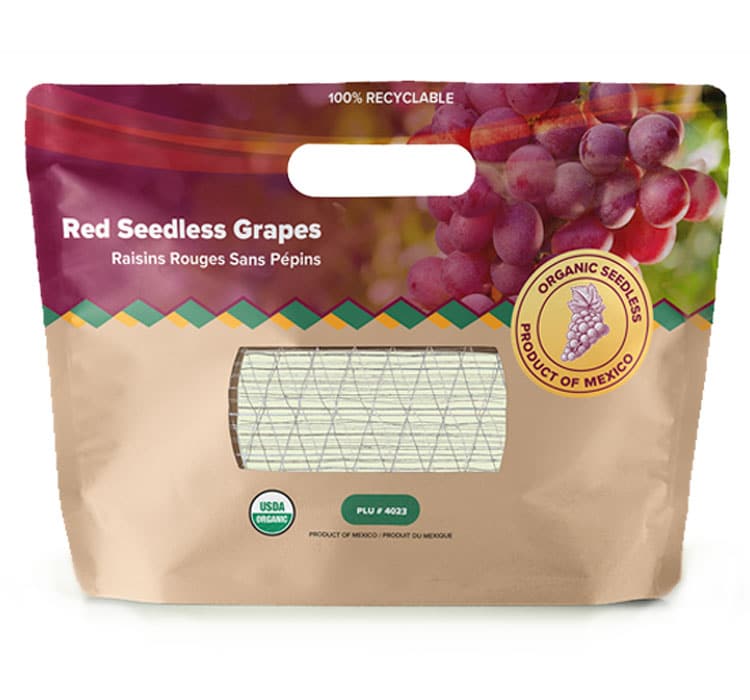 Meet The Paper People Founders:
Neil A. Bretl
Neil Bretl has been in the packaging industry for 30+ years. After graduating from the University of Wisconsin Stout in 1992 as a Packaging Engineer, Neil started his career in the corrugated industry and specialised in printing, laminating, and coating paper substrates. Neil excelled in various roles, including manufacturing, sales, and product development; this vast experience has propelled him to be an industry expert.
In 2003 Neil joined Mark Resch, and expanded his sales portfolio to include flexible paper packaging and plastic substrates. Shortly after that, in 2004, Mark Resch and Neil Bretl formed Super Group Packaging LLC, which became one of the first US producers of woven Polypropylene Plastic pet food bags. They sold the company to Coating Excellence International (CEI) in 2007.
Neil continued working in the flexible packaging space until 2019 when Mark Resch and Neil joined forces for a second time and started The Paper People.
The Paper People has a mission to provide 100% recyclable/compostable packaging that enhances efficiency, improves the quality of products, and provides an environmentally responsible solution to those who are committed to making our world a happy planet.
Neil currently resides in Antigo, Wisconsin, and serves as a Board Member of the Wisconsin Technology Council.
Mark Resch
Mark Resch graduated from Concordia University in St. Paul, MN, with a degree in Communication and a minor in Marketing/Sales.
Mark's career in the packaging industry began as the Idaho Division Manager for Volm Bag Company in 1991. Mark successfully transitioned the division from a meager one-person operation to the largest division in the company by 1997. While there, Mark was instrumental in developing kwik lok bag closures for the produce industry and drove the sales for the automated packaging machinery.
Mark quickly rose from Manager to Vice President of Sales and was ultimately named to the Board of Directors. After leaving Volm Bag Company in 2004, he joined forces with Neil Bretl to start Super Group Packaging, LLC.
Super Group Packaging became one of the first US companies to produce woven Polypropylene Plastic Pet food packaging and quickly became the most significant product manufacturer in the United States. Neil and Mark sold Super Group Packaging in 2007 to Coating Excellence International (CEI). Mark continued in the industry, serving as a packaging consultant for numerous organisations.
In 2019, Mark and Neil joined forces again to form The Paper People, LLC. The Paper People aims to produce 100% recyclable packaging as a replacement for non-recyclable plastic packaging.
Mark currently lives in Antigo, Wisconsin, and has two adult sons, Robby and Tanner and the proud Grandfather of Carson and Ruby. Mark was a professional snowmobile racer from 1991-2000 and was named Rookie of the Year (1991). He now serves as a board member of the Snowmobile Racing Hall of Fame.
The Paper People Nominated for Sustainability Award 2023:
The Paper People Paperlock Technology has just been named a finalist for recyclability for the U.S. Plastics Pact Sustainable Packaging Innovation Awards for the second consecutive year! Finalists were selected based on entries in the Walmart Circular Connector, and the winners will be showcased to highlight packaging innovation.
This award was created to showcase innovations that help to keep plastic packaging in the economy and out of the environment and enable progress towards the U.S. Pact's four targets.
One winner will be chosen in each category: recyclability, compostability, refill/reuse from the group of finalists. The judging panel includes circularity and packaging engineer experts, comprehensively evaluating these innovative solutions.
Award winners will be announced at the GreenBiz's Circularity event in Seattle, WA, June 5 – 7, 2023 – we wish them all the best!\
A Bronze Standard product:
Here in Australia, the Naturpac Bronze Standard includes an industry leading range of recyclable alternative packaging options. The Paper People is part of Naturpacs Bronze Standard packaging range, which meets the following assessment criteria:
Truly Recyclable:
Naturpac works with all industry governing bodies to ensure not only the products in its range adhere to mandates, but also that we are constantly striving to refine and improve these mandates.
Supply Chain Compatibility:
J-Tech Systems and Naturpac have over 50 years of expertise in supply packaging provision. Naturpac lines are selected based on how non disruptive and collaborative their introduction can be.
For a better earth:
Above all else, every line that is introduced into the Naturpac range must support a common goal. It must be For a Better Earth. The materials, processes, producers and partners must all be working to this common goal
Want to learn more about Naturpac?
Naturpac are an eco friendly packaging company in NSW, Australia created by J-Tech Systems to bring a new level of farm produce sustainable packaging to the fresh produce industry. Environmental packaging and sustainable produce packaging are Naturpac's specialty with a focus on recycled packaging, recyclable packaging, biodegradable packaging and compostable packaging. They are passionate about sustainability education, especially sustainability education in schools and for children to help young consumers of today shape the world for tomorrow.
Naturpac offer a broad range of fresh produce packaging supplies that are environmentally friendly. If you are in the fresh produce industry check out their range of Netpack, Earthcycle, Infia and Stepac along with Sinclair Ecolabels.